This article was taken from the Construction Enquirer website and can be accessed at the following link.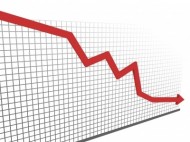 Construction GDP fell again in the first three months of this year after a short-lived recovery at the end of 2012.
The 2.5% fall impacted on overall GDP figures for the UK which just managed to scrape in with a stagnant looking 0.3% of growth.
Construction had returned to growth in the final quarter of 2012, following five quarters of output falls, raising hopes of better times ahead.
But has now lurched back into decline despite Government efforts to use the industry as a lever for economic growth.
Simon Rawlinson, head of strategic research at EC Harris, said: "As a nation we can breathe a collective sigh of relief that the UK has avoided a third technical recession, but the reality remains that growth is exceptionally weak and there are currently very few levers available to drive confidence, investment and growth in the European Economies including the UK.
Construction will continue to experience very weak demand whilst these conditions remain, particularly with a very tough public spending review coming up.
"However, hopefully we will see the house building, industrial and perhaps commercial sectors start to see signs of recovery this year."
The figures will increase press on George Osborne to find more cash to stimulate construction in the forthcoming spending review.