Mother of murdered teenager Stephen Lawrence warns government has lost focus on race issues.
This article was taken from The Guardian and can be read in full by clicking the following link.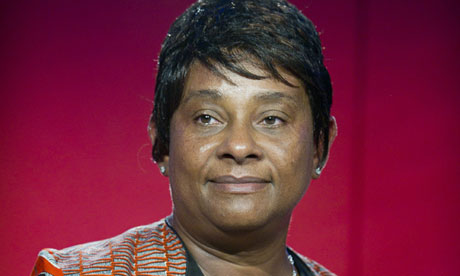 The mother of murdered black teenager Stephen Lawrence will this week condemn Britain's "old boy network" as she launches the UK's first institution to improve the educational performance of black and ethnic minority students.
On Thursday, the University of Birmingham will unveil its new centre for research in race and education, designed to boost the career prospects of those from the groups.
Launching the centre 20 years after the death of her 18-year-old son,Doreen Lawrence said that the government had lost its focus on race and that rich white men still tend to prosper, while opportunity and equality for many "seems to be going backwards".
"We want a society in which not just the opportunities but also the outcomes for education and career success are fairly balanced across all ethnic groups," she said.
Issues that the centre hopes to address include the question of why black students are more than three times less likely to be awarded a first-class university degree than their white classmates, and the racial bias that means graduates with names that sound non-English find it much harder to secure job interviews. A recent report by MPs found that ethnic minority women endure discrimination "at every stage of the recruitment process".