Building launches its campaign to persuade the government to stimulate investment in green construction. Further details regarding this campaign can be found at the Building website.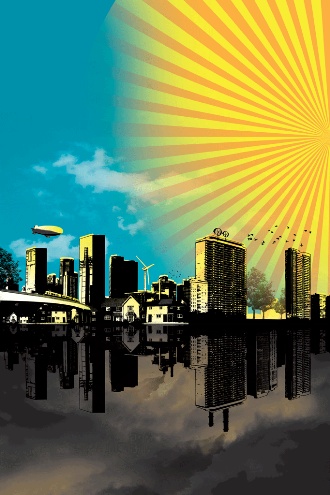 The UK is signed up to reduce its carbon emissions by 34% by 2020 and 80% by 2050. And the construction industry can play a crucial role in tackling global warming, growing an expertise that will be in huge demand the world over as the temperature rises over the coming years. But this government's lack of leadership on the issue has led contractors, consultants and clients alike to stall on investment in the skills that this new economy will need.
That is why we have decided to launch a campaign: its goal is to persuade the government to provide leadership on the sustainability agenda, and to reconsider some of its most damaging decisions, in order to stimulate investment in green building as a way both to safeguard the UK's environmental future and to help generate growth in the construction industry.
We are calling on ministers to stimulate the industry quickly by improving investment in retrofit programmes, and to increase certainty around longer-term, large-scale energy infrastructure developments. This should include a comprehensive strategy to combat carbon in the built environment. Action is needed now to combat growing concerns that the government is backtracking on the green agenda, putting the UK industry's leadership in this area at risk.
This action should include measures in five key areas, to find out what these areas are please visit the Building website.