This article was taken from Construction Enquirer and can be read in full by clicking the link.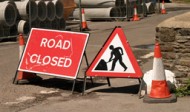 Fewer than a fifth of the Government's pipeline of 576 infrastructure projects are under construction, according to a new analysis of government data.
Labour will today seize on the findings launching an attack in a commons debate on the Government's snail-like delivery of projects since it came to power.
Labour will also call on the government to build thousands of affordable homes, as it reveals research finding that just seven projects listed in the national plan have been completed.
Of those projects that are finished, most are road schemes which Labour will claim were started under the previous government.
Just 18% of the Coalition's infrastructure projects are in construction or under construction.
Rachel Reeves, shadow treasury chief secretary will use the debate to urge George Osborne to accelerate infrastructure development and boost social housing construction which has slumped again over the last year.
"They slashed infrastructure investment by £12.8bn compared to the plans they inherited, which even Nick Clegg has admitted was a mistake," she said.
"Now is exactly the right time to be making these investments. Not only would it help to kick-start our flatlining economy and get construction workers back to work, it will also make our economy stronger and more productive for the future," she added.
"Even of those projects which have not been cancelled, government figures show just one in 100 have been completed and fewer than one in five have started construction."
To read what Mat Riley, Head of Infrastructure, Industry & Utilities at EC Harris says on this matter visit the Construction Enquirer website.